Friesian Horse Photography Fine Art Prints For Sale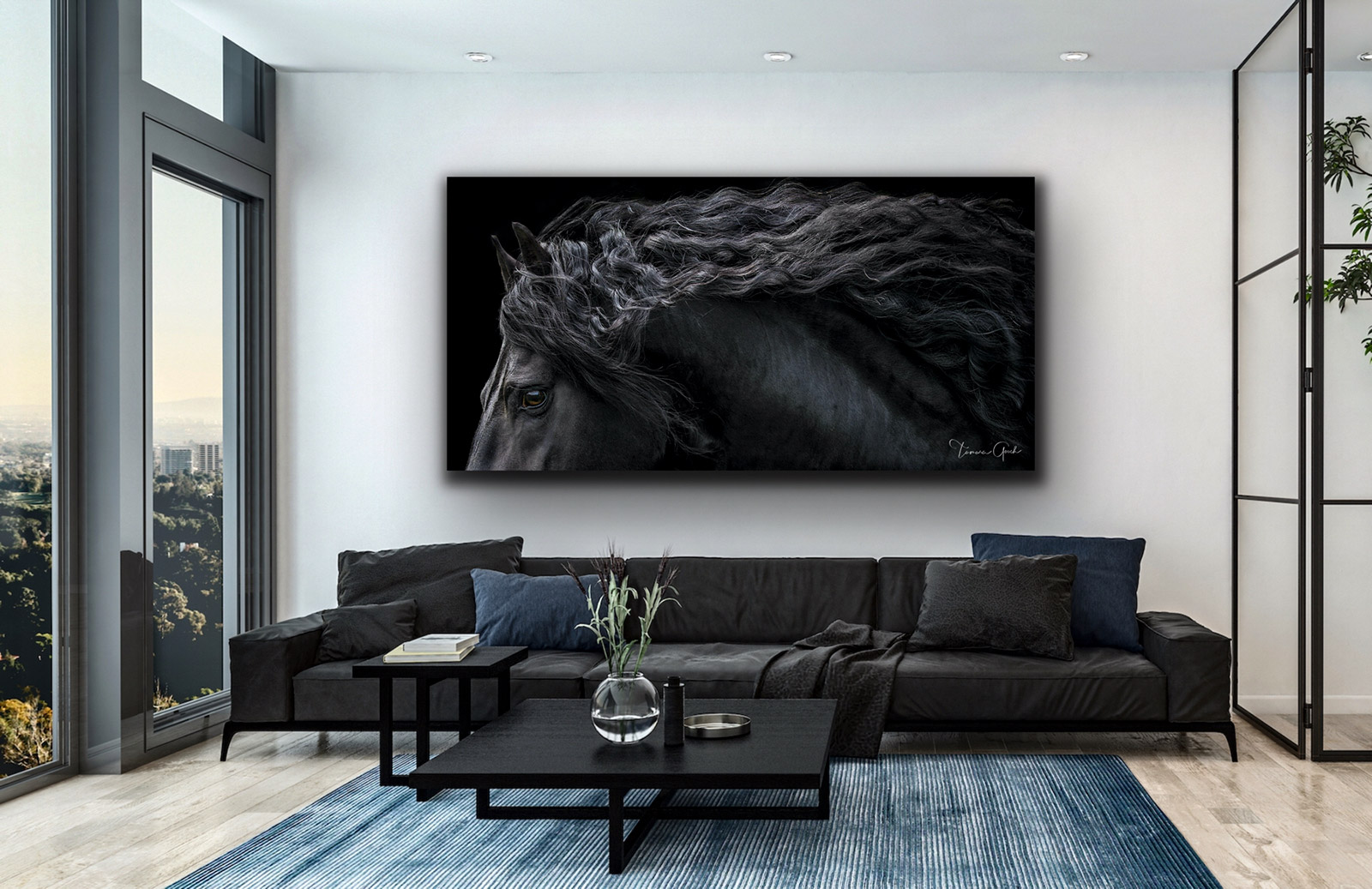 The Friesian Horse photographs featured in this gallery are available for purchase as Fine Art Limited Edition prints.Friesian Horse Wall Art Photography print gallery where you can view and purchase fine art limited edition pictures of Friesian Horses in dramatic action and stunningly beautiful portraits of this powerful yet elegant breed.
After all, it's your life, your space, and your sanctuary. Fill it with extraordinary equine photography by one of the world's best horse photographers. The small number of pints you see offered here represent a small part of the total collection. If you would like to see more please contact me.
Each print has a strict production limit of 50 to help keep collector value high. The museum quality work from this gallery arrives signed and numbered by the artist accompanied by a certificate of authenticity.