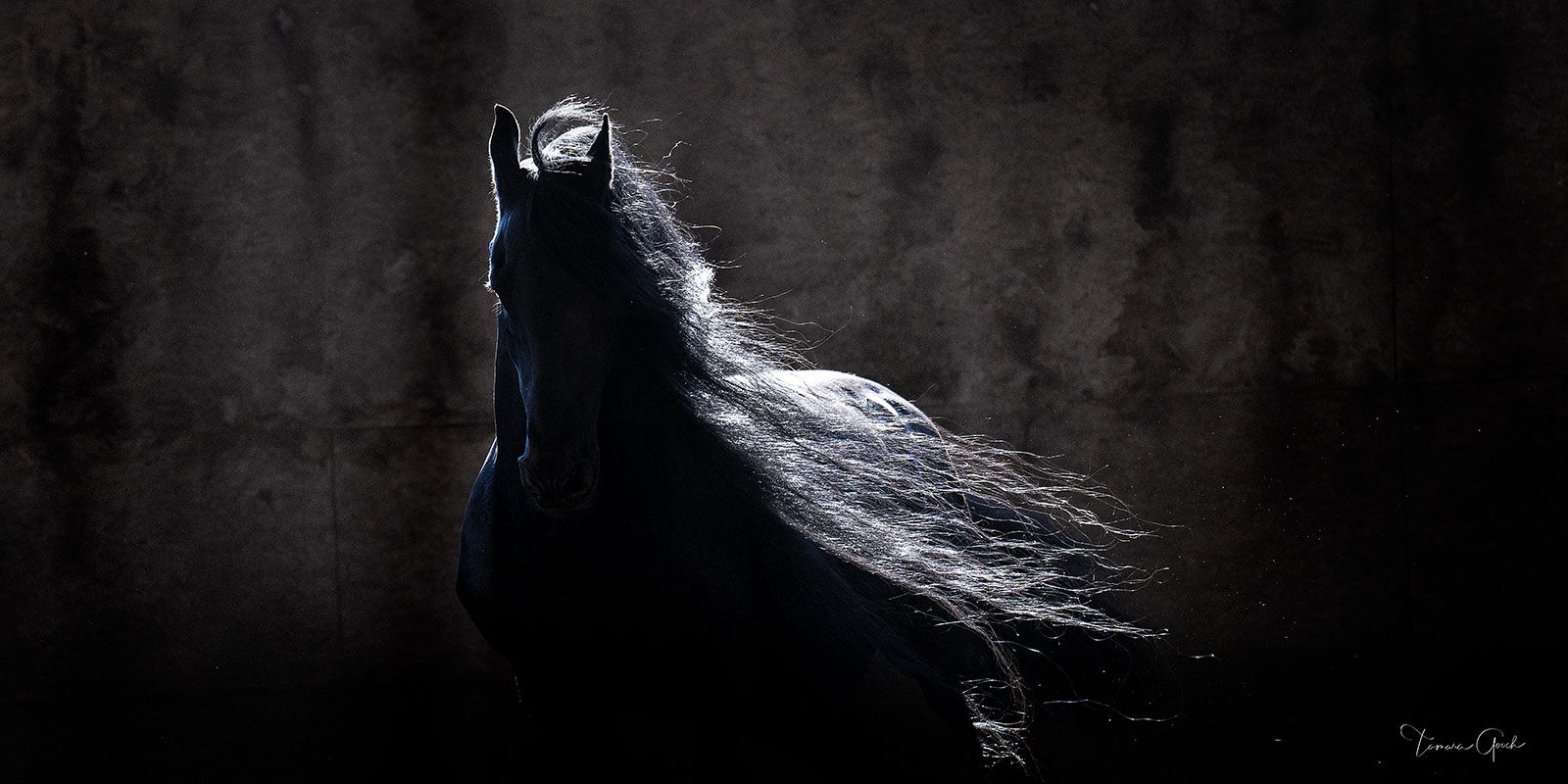 This will be the 7th year for this incredible workshop in Eugene Oregon. The equine models, the lighting and shooting location is beyond fabulous as previous attendee's affirm. We are going back to our small, but beautiful farm where once again I've gathered some of the best horses in the Northwest just for this workshop. These horses will fuel your artistic vision as they dance at liberty full of the spirit that makes our hearts beat faster.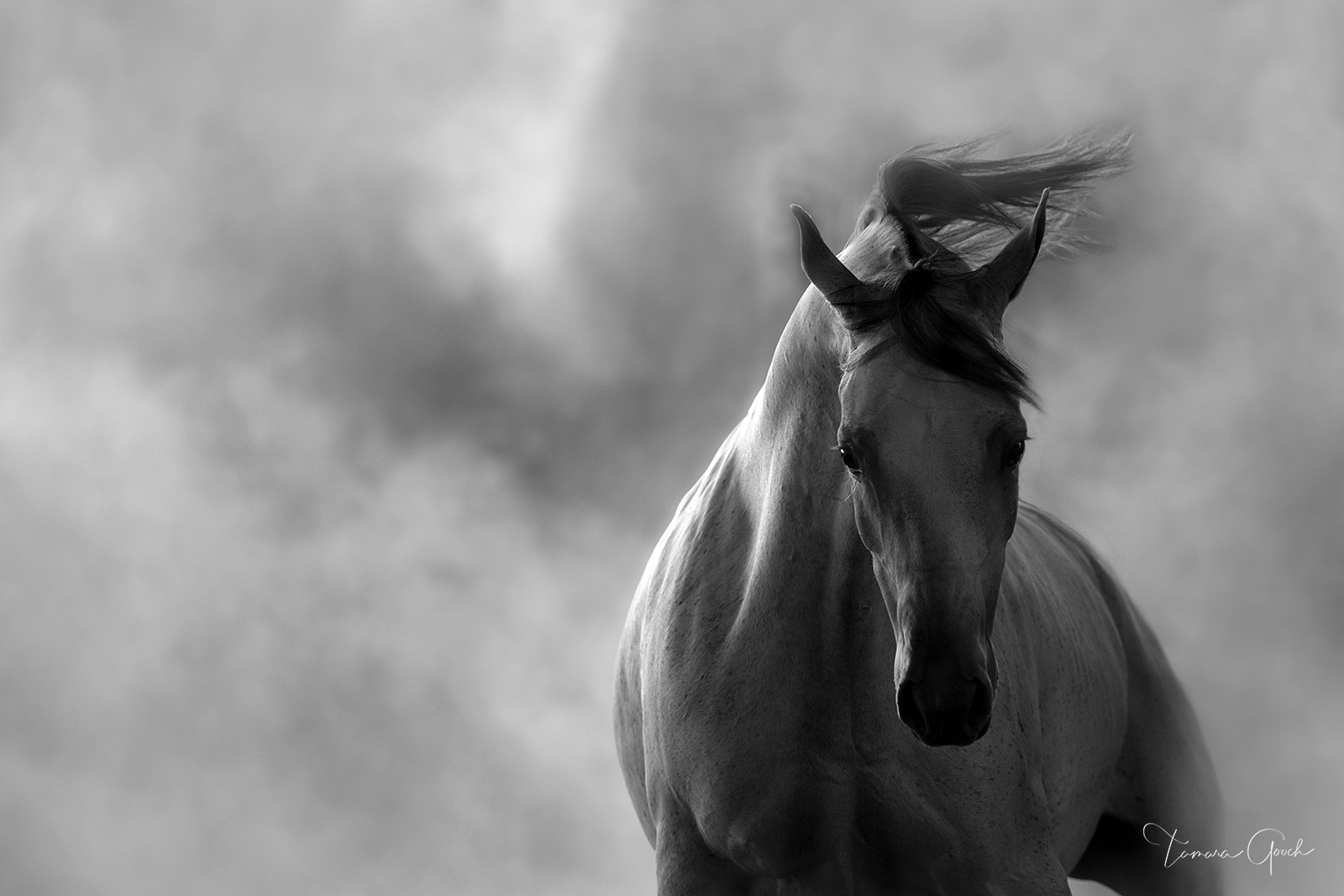 The shoot will begin Friday afternoon August 9th two hours before sunset and we will finish with a final morning shoot Sunday August 11th. We should finish no later than 10 am on Sunday morning for those booking flights. Saturday during our mid-afternoon break I will offer critiques and post processing for those interested. I can help editing images and show you photoshop methods I use, but I try to keep it more about shooting and seeing and less about technology.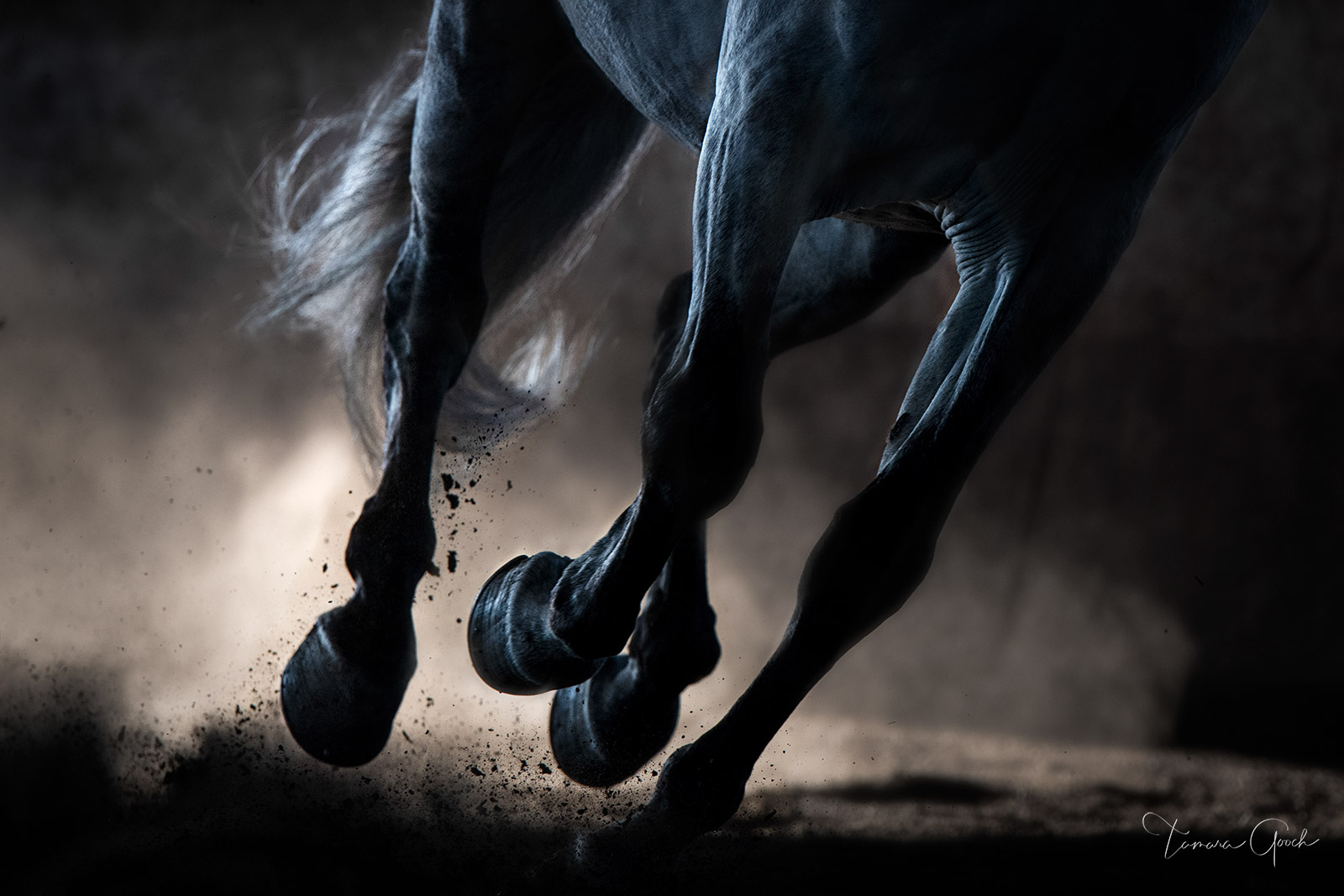 This workshop is designed to stretch your imagination and help you expand your creative process while adding great images to your portfolio. We will be photographing indoors and out to fully utilize the light for dramatic images. The workshop is open to all levels of photographers and beginners are encouraged to attend. You will need working knowledge of your camera and its functions. It is best to have a camera you are comfortable pushing the ISO up to 2500 or more.
I am recommending the Best Western New Oregon for Lodging.

Cost of the workshop is $1700. A $850. non-refundable deposit will hold you spot. (Trip insurance is highly recommended). The final balance is due 45 days prior to the workshop.
Terms and Conditions

Tamara Gooch and Tamara Gooch Photography reserves the right to cancel or change a workshop at any time due to lack of required number of participants, or reasons beyond our control that might create unsafe or undesirable travel conditions for the participants.

Itineraries: are intended as examples only. Actual itineraries may vary depending upon weather, horses, models, contract service providers, logistical decisions and forces beyond my control. Participants must be prepared to be flexible; schedules may vary depending on conditions.

Reservations: To reserve your place on any of my workshops you may use the PayPal link at the bottom of each workshop description.(Fees apply). If you prefer to mail a check please contact me for my mailing address. Some workshops fill early so I suggest booking as early as possible.

Grace Period: I offer a 48-hour grace period on new registrations. If you have second thoughts about participating in your workshop within 48 hours of your registration, I will refund your payment, less a $60 processing fee.

Deposits and all monies received: Your non-refundable deposit is required to secure your place on any workshop, with the remaining balance due 90 days prior to the start date. All monies once received are non-refundable. This is because many arrangements and payments are made prior to the operation of all workshops, regardless of the number of attendees. If you have paid for the workshop in full and you have to cancel at any time, you will not be entitled to a refund. In the rare case I decide to cancel a workshop, I do not and cannot promise refunds, credits, or re-scheduling to another workshop at a later time. Trip insurance is always highly recommended. It is possible that I may decide to issue you a refund, minus any non-refundable deposits and/or administrative fees. This decision is entirely at our discretion. Under no circumstances will Tamara Gooch or Tamara Gooch Photography be liable for any costs incurred by a participant in relation to a workshop.

Insurance: I strongly recommend trip cancellation insurance. Life happens, workshops don't fill, snow storms shut down airports, people get sick. Be prepard. In addition to cancellation insurance some may want to consider medical insurance or medical evacuation insurance for international workshops, as some personal medical insurance policies do not cover your expenses while traveling abroad. You can also purchase "Cancel for Any Reason Coverage", which expands the list of reasons for your canceling to an infinite list, from a sudden work or family obligation to a simple change of mind. Do note that many plans require that you purchase your travel insurance within 14 days of signing up for the workshop.

Luggage: Tamara Gooch Photography request that workshop participants limit their luggage to the equivalent of one suitcase, one computer bag, one camera bag and tripod. All personal luggage is the responsibility of the owner so please keep the weight to a limit you can handle and be aware of airline weight limitations.

Responsibility: Tamara Gooch Photography does not assume responsibility for injury, accident, damage, loss, delay or irregularity which may occur via defect of transportation or any other cause. Tamara Gooch Photography reserves the right to substitute hotels, and other previously outlined arrangements if necessary.

Covid-19: Your health and safety is important and I am continuing to follow the most up to date CDC travel protocols. Anytime we choose to travel, we acknowledge the risk of Covid-19 and each person shall be completely responsible for themselves at all times and will adhere to all measures of safety being implemented by me during a workshop.

Payment of tour fees by workshop participants constitutes their acceptance of all conditions contained herein including but not limited to injury, death or other liability incurred during a trip.